Wilderness Fish & Game is a full service hunting, fishing and outdoor sports store dedicated to making outdoor adventures more meaningful.
______________________________
The Tradition Continues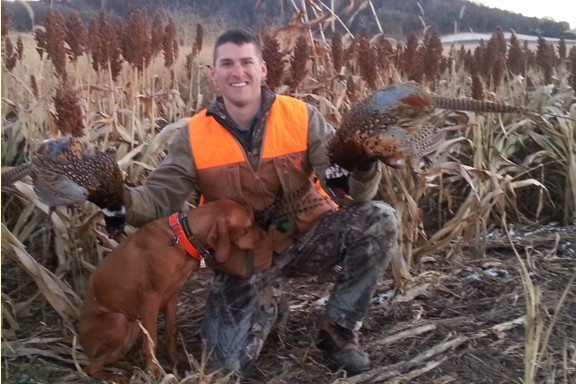 Owner Tom Lochner & Luna
_______________________________
We Proudly Sponsor
Find the lastest info on seminars and in-store specials.
---
WFG Staff

L-R Tom Lochner, Larry Wipperfurth, Chuck Pohlman, Wayne Whitemarsh, Wally Banfi.
Wilderness Fish and Game staff are avid hunters and fishermen. Not only do you get advice on top name brands in guns, fishing equipment and outdoor sports, you'll get the local insiders view of hunting and fishing in the Wisconsin River Valley and beyond.
___________________________
Useful Web Links
Ace Sauk Prairie
Cayuse Shop
Sauk Prairie Chamber
DNR Licenses
Rivers Edge Cards, Crafts Collectibles
Rivers Edge Floral
Rivers Edge Mall
Roxbury Trap & Skeet Club
Sauk Prairie Trap & Skeet Club
---
Live Bait
Wilderness Fish and Game has live bait year round. From Minnows to Red Worms, Nite Crawlers to Leeches. For a list of what we sell, click live bait.
Special Events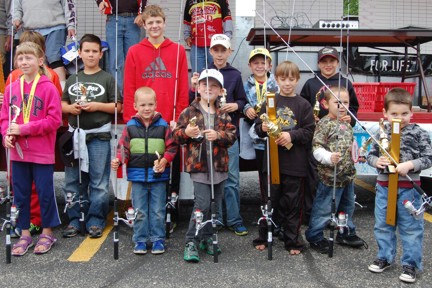 Take An Adult Fishing Tournament
Wilderness Fish and Game's annual Take An Adult Fishing Tournament is scheduled for Saturday, July 26th 2014. This is a long running event designed to get kids involved in fishing and other outdoor pursuits. Keep watching our website for official registration forms and other information. Print Registration Form.
_____________________________
Other Events Larry Zins Memorial Tournament
Thanks to the Larry Zins Memorial's Tourna-ment's generous donation to the the Take an Adult Fishing Tournament!
July 26th WFG Take an Adult Fishing Tournament
Aug. TBA Moultrie Trail Cams Seminar
______________________
In-House Gunsmith
Gary Brock, In-House Gunsmith
Time to get your gun repaired after gun hunting season. Call now. (608) 370-8013
Gary Engberg, one of Southern Wisconsin's premiere outdoor enthusiast discusses weekly topics of interest. This week's topic is: "Summer is Finally Here On the Wisconsin River".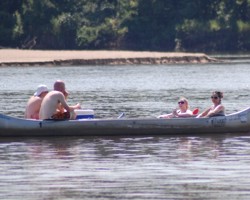 Photo Courtesy of Gary Engberg
Summer is finally here on the Wisconsin River and many Wisconsinites got out this past week-end on the water for the first time this year. We (Wisconsinites) had a winter that we would rather forget with brutal temperatures, snow, and a howlingwind. I am not sure how many days were below zero, but it was more than I can ever remember in the last few decades. Spring was late in coming with many lakes in the northern part of the state still frozen over for the opening week-end of fishing the beginning of May. There has been high water on the Wisconsin River for much of the spring and into summer. This has prevented people from canoeing, boating, tubing, fishing, and camping on this magni-ficent body of water.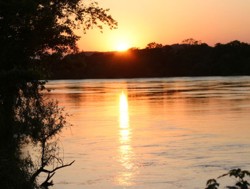 Photo Courtesy Gary Engberg
For most of the spring and early summer, the water flow on the river was too high coming out of the Prairie du Sac Dam. When the water flow is more than 10,000 c.f.s. (cubic feet per second), there are no islands and sand bars to camp on or pull over and rest while paddling down the river. I felt sorry for the canoe rental businesses that depend on making a living in just a few months of the year. Normally, the parking lot at Black Hawk River Runs on Highway Y outside of Sauk City is full of vehicles and always jammed on weekends. This has not been the case most of this year. Some weekends, there have been only a handful of cars and SUV's. But this past weekend, it was like a normal summer with the lot packed and even people parking along the highway. Groups of people from out of town, out of state, and anywhere in the bordering states were in the Sauk City area enjoying the Wisconsin River and all the wonders of nature that this area has to offer for all to enjoy.
Read more by clicking on River Currents.