Wilderness Fish & Game is a full service hunting, fishing and outdoor sports store dedicated to making outdoor adventures more meaningful.
______________________________
The Tradition Continues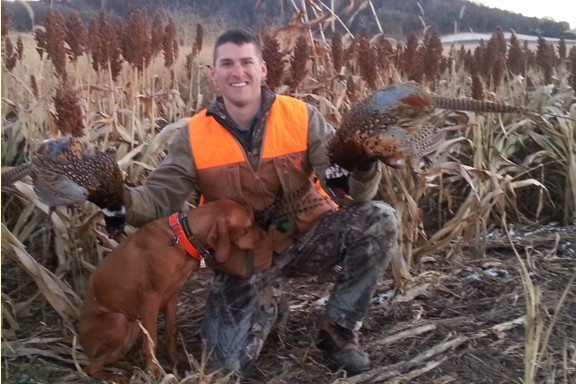 Owner Tom Lochner & Luna
_______________________________
We Proudly Sponsor
Find the lastest info on seminars and in-store specials.
---
WFG Staff

L-R Tom Lochner, Larry Wipperfurth, Chuck Pohlman, Wayne Whitemarsh, Wally Banfi.
Wilderness Fish and Game staff are avid hunters and fishermen. Not only do you get advice on top name brands in guns, fishing equipment and outdoor sports, you'll get the local insiders view of hunting and fishing in the Wisconsin River Valley and beyond.
___________________________
Useful Web Links
Ace Sauk Prairie
Cayuse Shop
Sauk Prairie Chamber
DNR Licenses
Rivers Edge Cards, Crafts Collectibles
Rivers Edge Floral
Rivers Edge Mall
Roxbury Trap & Skeet Club
Sauk Prairie Trap & Skeet Club
---
Live Bait
Wilderness Fish and Game has live bait year round. From Minnows to Red Worms, Nite Crawlers to Leeches. For a list of what we sell, click live bait.
Take An Adult Fishing Tournament
Wilderness Fish and Game's annual Take An Adult Fishing Tournament was held Saturday, July 26th 2014. This is a long running event designed to get kids involved in fishing and other outdoor pursuits. Keep watching our website for official registration forms and other information. For pictures of the event, go to Wilderness Fish and Game's Facebook. Click: Take An Adult Tournament Pictures.
Click: Photo Gallery
_____________________________
Other Events
New Archery Manager Jesse Vanderbilt has joined Wilderness Fish and Game's Staff as our Archery Manager. Jesse worked previously at Gander Mountain in Bara-boo for over 10 years. He is an avid turkey and deer bow hunter. He is knowledgeable in all lines of Archery and Cross Bows and can offer on-site repairs and service for all Archery equipment. Take the time to introduce yourself to Jesse the next time you're in Wilderness Fish and Game.
______________________
In-House Gunsmith
Gary Brock, In-House Gunsmith
Time to get your gun repaired after gun hunting season. Call now. (608) 370-8013
Gary Engberg, one of Southern Wisconsin's premiere outdoor enthusiast discusses weekly topics of interest. This week's topic is: "It's Always Coyote Time".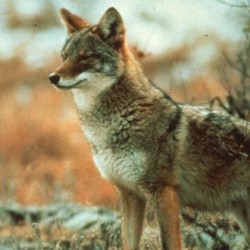 Photo Courtesy of Gary Engberg
Hunters are always looking for another way to spend more time in the outdoors. Here, in Wis-consin, we have had the deer seasons extended and a few years back a dove hunting season was added after statewide voting. This year Wiscon-sin will have an early teal season, an early Cana-dian goose season, and later a fall turkey season. More and more hunters are also turning to pred-ator and varmint hunting as another way to spend more times in the woods. Wisconsin is also going to have a crossbow season this year for the first time for those who aren't disabled.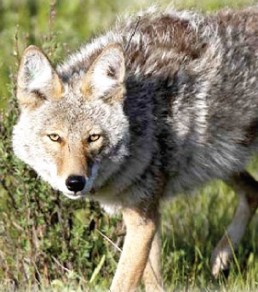 Photo Courtesy Gary Engberg
Predator hunters in Wisconsin are lucky because the state has a good coyote population and the season is open year-round, with no bag limit, no closed season, and night hunting is allowed. Since there is no daily bag limit on coyotes, a hunter may shoot as many as they choose or can. All that is needed is a small game license.
Read more by clicking on River Currents.